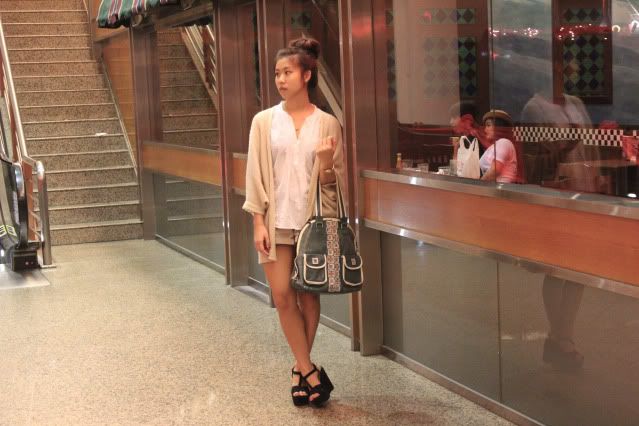 My brother is really getting the hang of taking outfit pics for me!
My pretty mom :)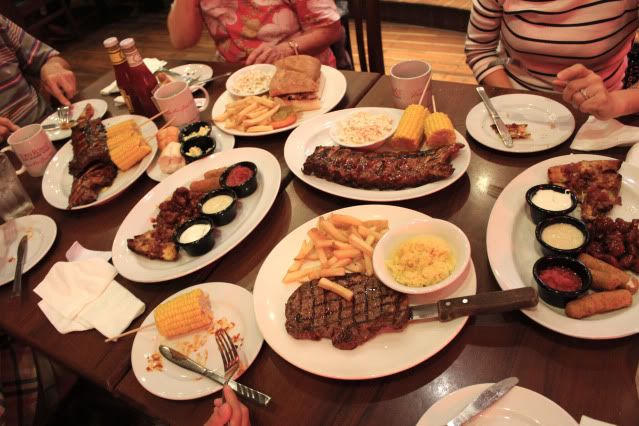 Appetizer platter mmm love the potato skins with bacon bits most!
Ordered 2 of this because this place is famous for their ribs
I just HAD to. Hahahaha.
Dinner at one of our favourite western restaurants on Sunday, Tony Roma's :) Went there the evening after ikea and I just realised that I am the only one who changed into a new shirt and re-did my hair. Vainpot Cel. Haha ok not really, I only try to look presentable when I'm out. In school I'm just rocking the homeless grandma look everyday - with tiny eyes, messy hair and clothes to protect me from the aircon. Speaking of which, should I cut bangs? Super tempted to!!