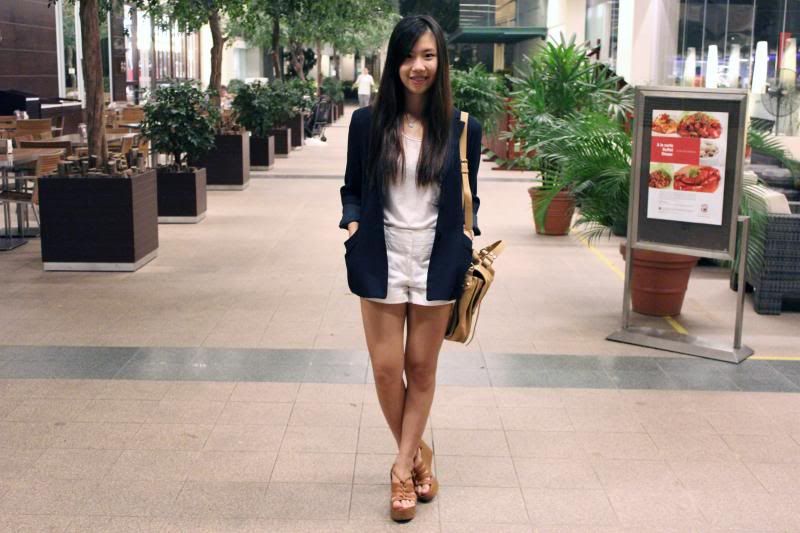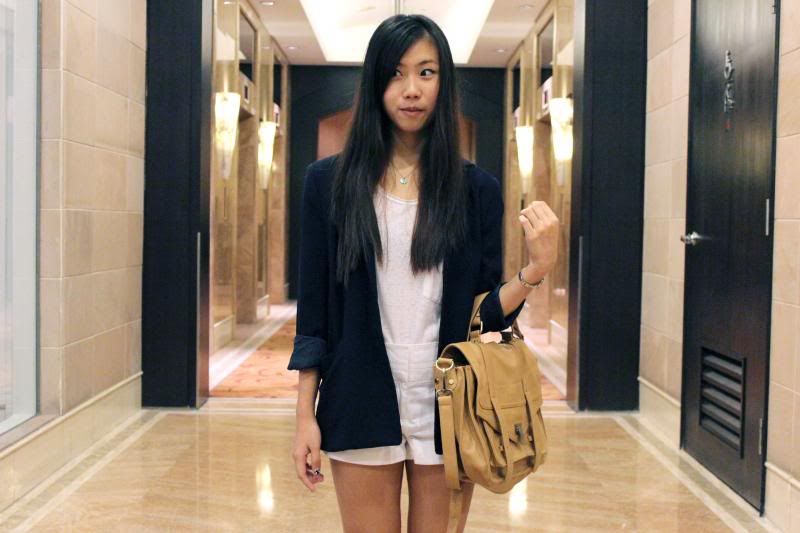 Really love this outfit I put together even though it may seem really simple because it is soooo comfortable! I don't have to suck in my tummy after eating a buffet because its perfectly well hidden and the blazer magically transforms the look from hobo to semi-formal.
It would have been slightly better if my satchel wasn't so flat but I couldn't find anything bulky to put in it except for my camera, which was used to take the picture. Contemplated stuffing my knitted cardigan in to give the bag some shape but that would have been down right dumb considering I was already wearing a blazer. Speaking of which, isn't too thick so I wouldn't burn to death :)
Be patient while I take my time to sort / edit the million other pictures taken yesterday.
Would very much rather be watching Pretty Little Liars 4x03 right now!