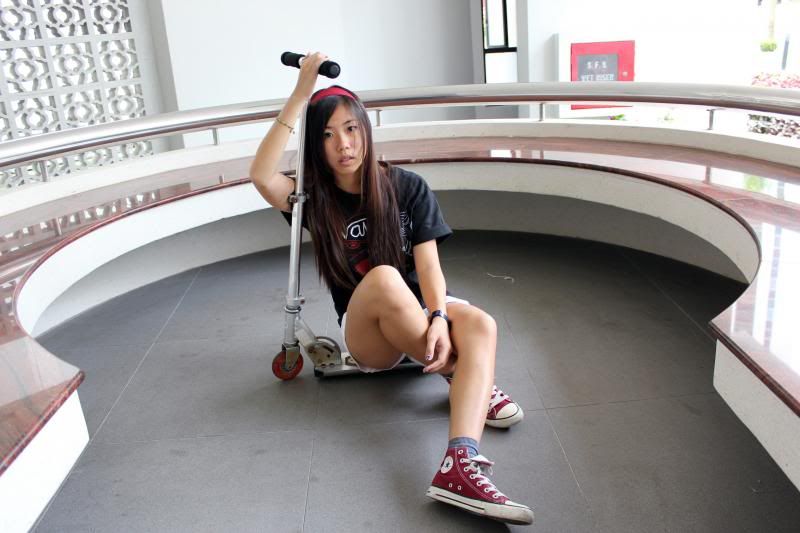 Spot my matching headband and chucks hehe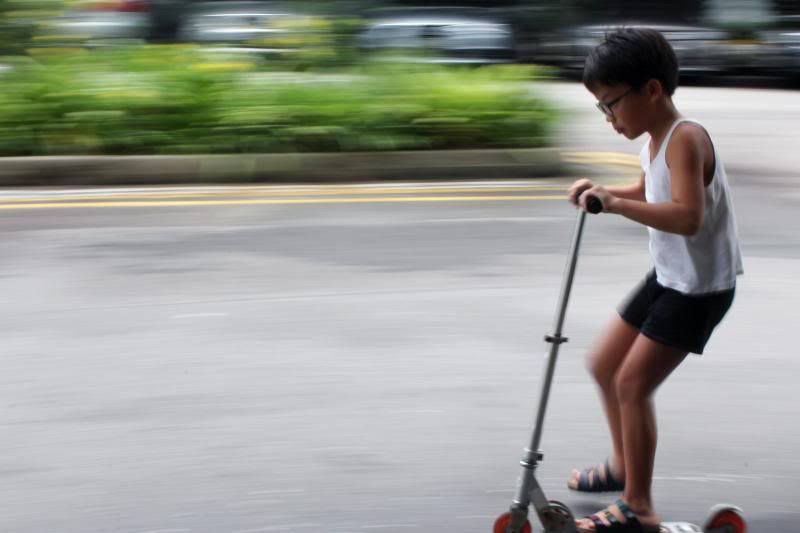 An attempt at a panning shot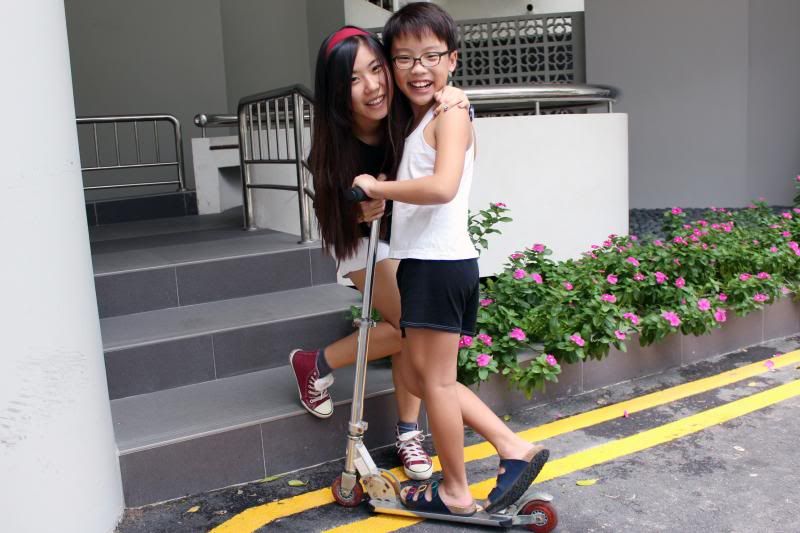 He can be a total sweetheart even though he's such a pain in the ass sometimes ♥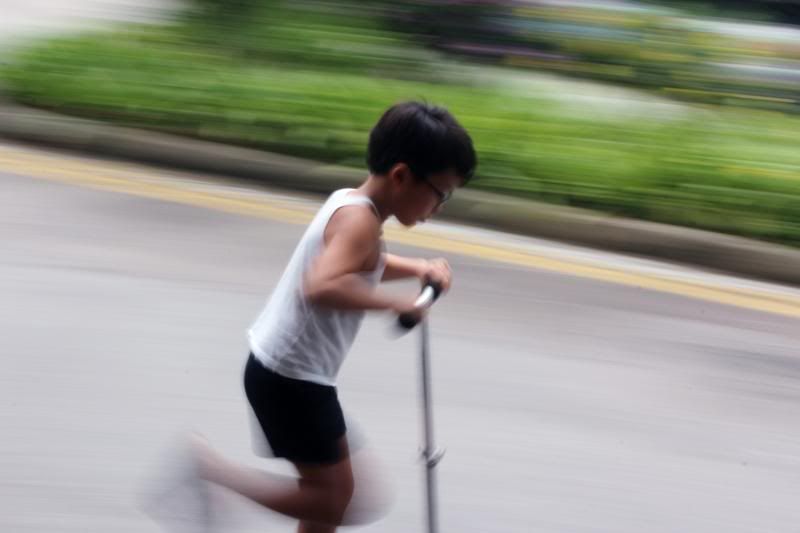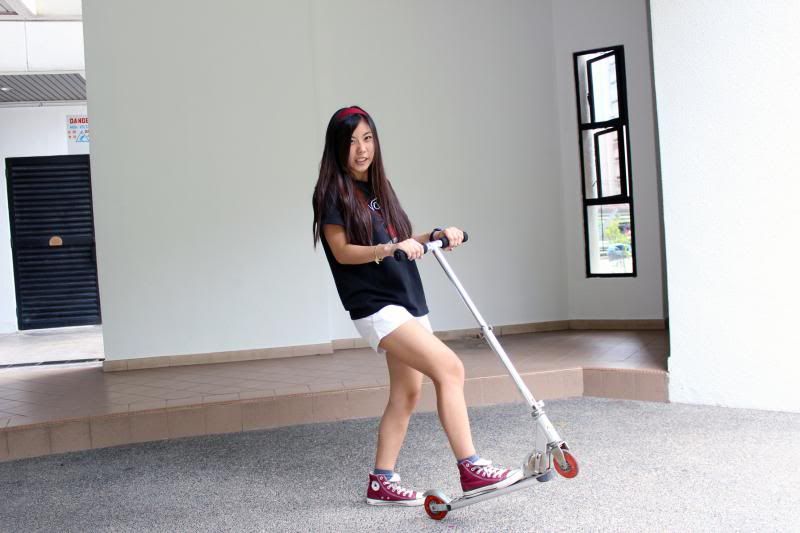 He was freaking out up there LOL it wasn't even that high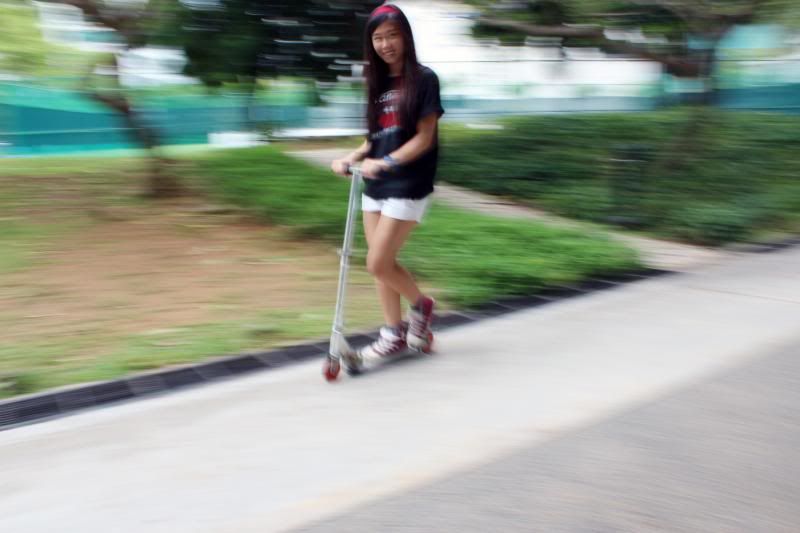 Not a good shot but okay getting there!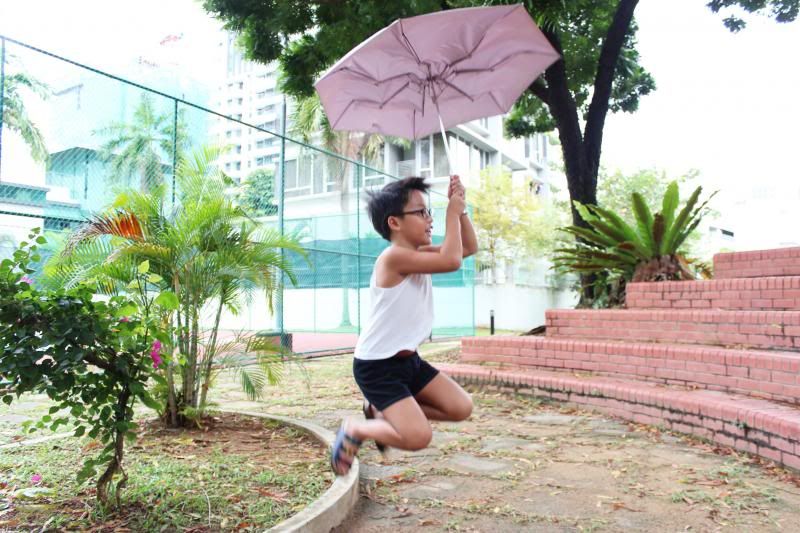 The case of the crazy flying umbrella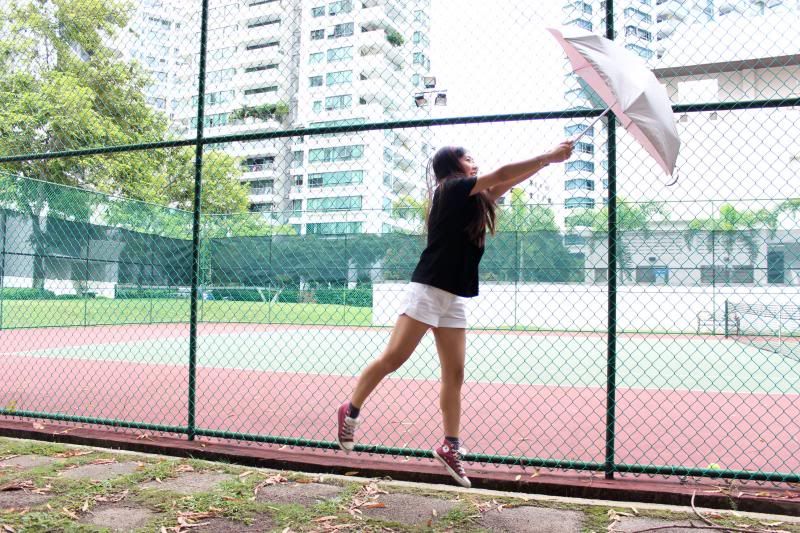 Here's how I spent my Wednesday afternoon. Took out the long lost scooter and went downstairs for some play time with my little brother! I like how Cymon is so patient with me retaking the same shot multiple times and helping me take them, or how he is willing to do all the weird poses I request for and how he agrees to practically anything I ask for without even thinking twice :) Unlike Clemon, who's decision depends a lot on his mood and has no patience with my photo taking nonsense, even if I whine and say please tons of times.
What I love about having younger brothers is that they listen to my fashion advice, even if it may suck. Haha. I'm glad I always get to spend time with them and how close we all are as siblings. Sometimes I have friends who tell me they aren't close to their siblings and they barely even talk at home and in my head I'm just like "oh, poor you". Blood is thicker than water, all of you should treasure your family because they're the ones who are gonna be there for you if you get into trouble in the future!