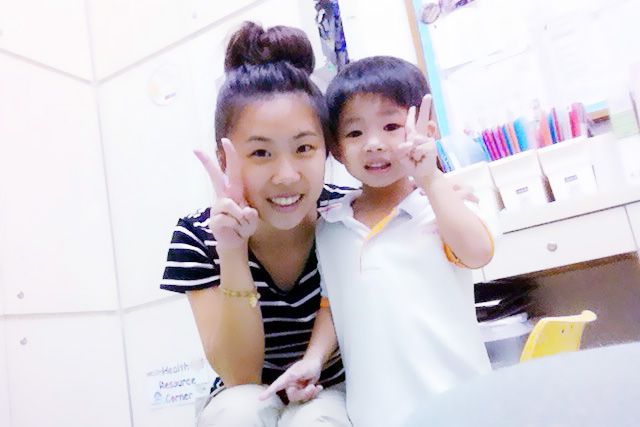 Just a shot with my part time bf Iden (I'm damn shameless lol)
But you can't deny that he's such an adorable little thing right?!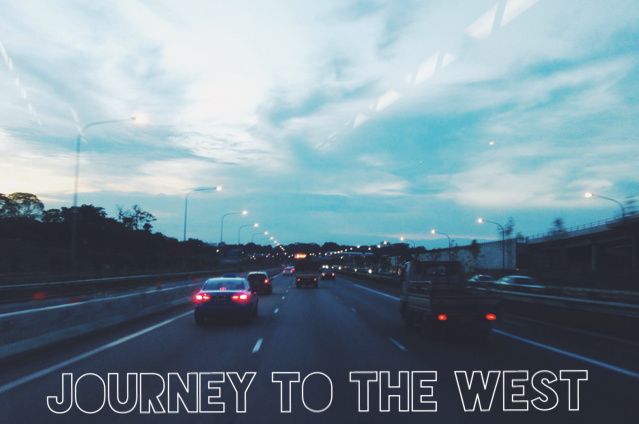 The day we travelled all the way to the west side for Liyana's birthday party. The theme was pink & white and as you can see, I was the only idiot who took it literally. Hahaha. I call it being spontaneous ;)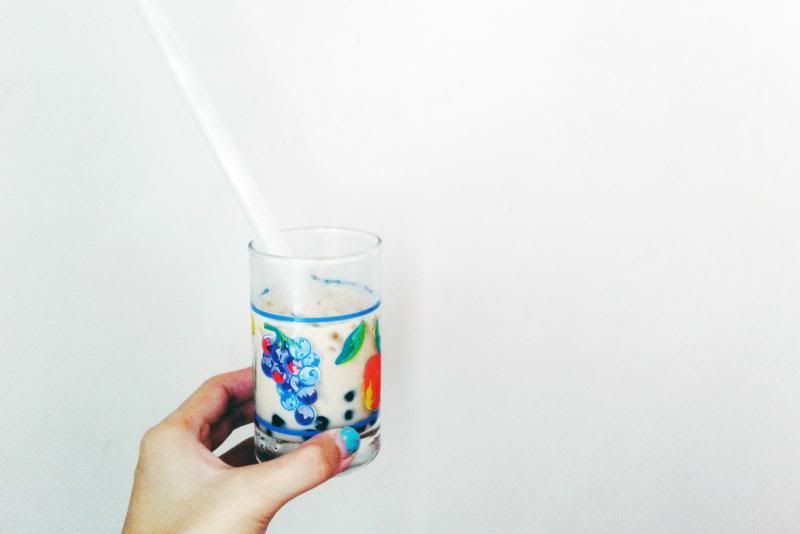 Gongcha's earl grey milk tea in a fruit juice glass. The irony.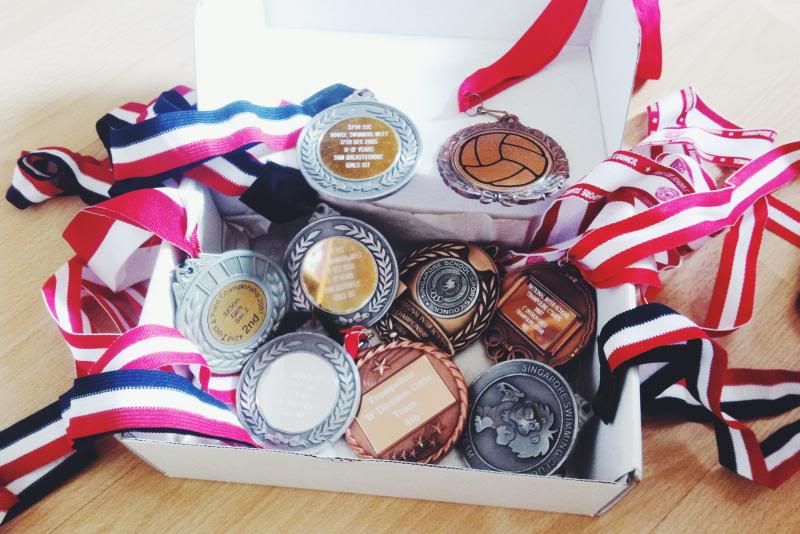 Was doing spring cleaning in my room today and look what I found! My stash of medals from when I was younger.. mainly from swimming and gymnastics. My sporty days are over. Now I'm just a fat piece of shit working to earn a living. LOL.
HFMD room confinement is really killing me.
I have officially run out of things I can do in my room :(
Please let me recover soon, please…..