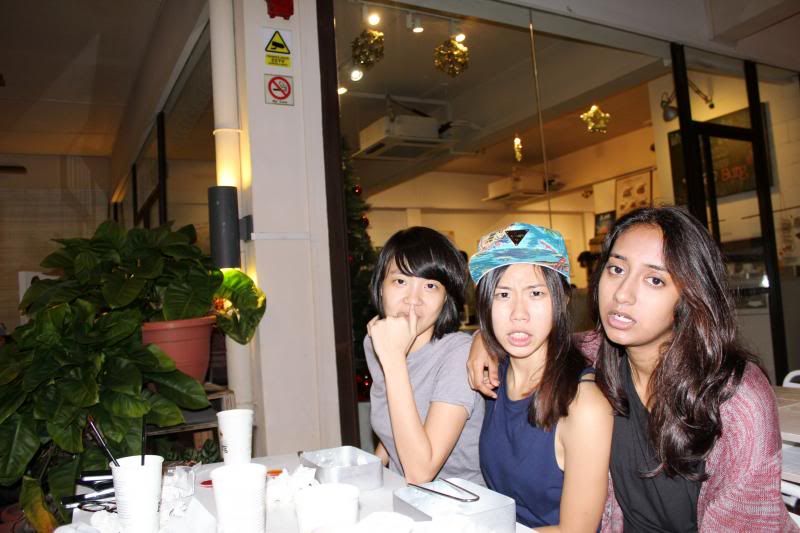 Halfway while eating they surprised me with these :) Totally didn't expect it hehehe
Pardon my cheeks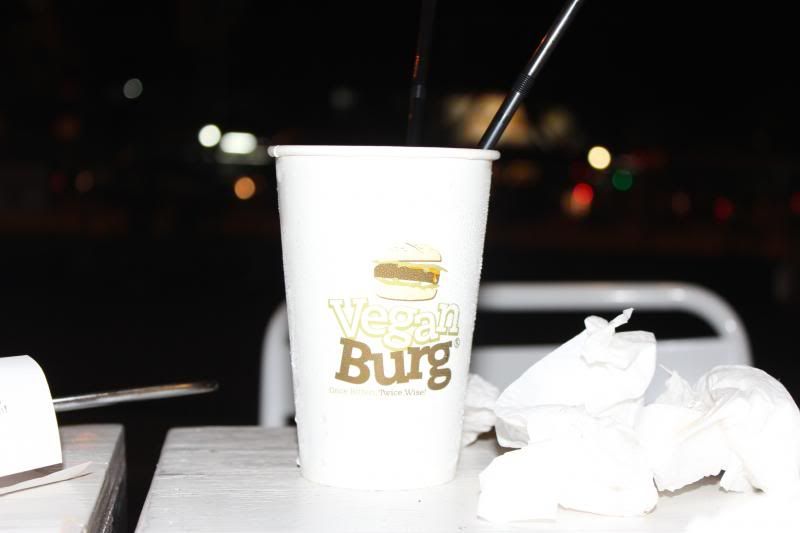 The ambience was really chill and all, which was great!
My second b (b as in short form for baby) Ciwei & soul sister Dhiv ♥♥
Jordan trying to seem awkward haha #nicetry
My final birthday celebration was with the homies (Jh couldn't make it due to work) at Vegan Burg! We always wanted to try it out because most of us live near it but have never been before. It was alright - can't say it was fantastic because it's vegetarian and artificial meat will never compare to genuine meat. I am a carnivore so veg isn't my thing but yeah the synthetic chicken burger was quite tasty, actually tasted like chicken! Everything else was so-so. Don't ever try the chocolate brownie though, it tastes like beancurd LOL.
Thanks for taking time out to have a birthday dinner for me, for the cartoon grandma birthday card & sweet wishes, for the $100 Topshop gift card, for always giving in to my stupid requests, for putting up with my nonsense all this time and for constantly encouraging me in my blogging dreams. I love you guys :)
Click to read
Part 1
&
Part 2
.
.
.
.
.
Impromptu supper with my night owl kids after that~
Haven't seen this woman in such a long time, we couldn't stop talking! Especially about the new korean drama The Heirs and of course, our current jobs and the usual gossip :>