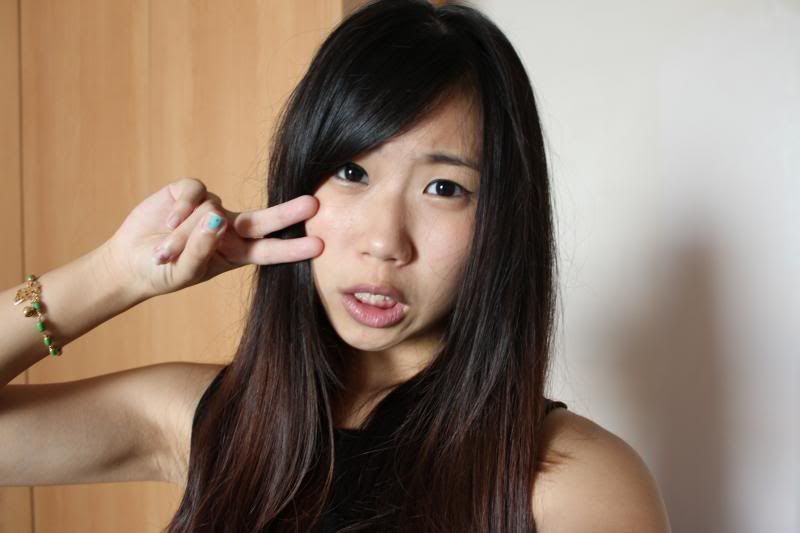 Before leaving the house need to camwhore so I don't need to reveal my camwhore self in front of my colleagues hehe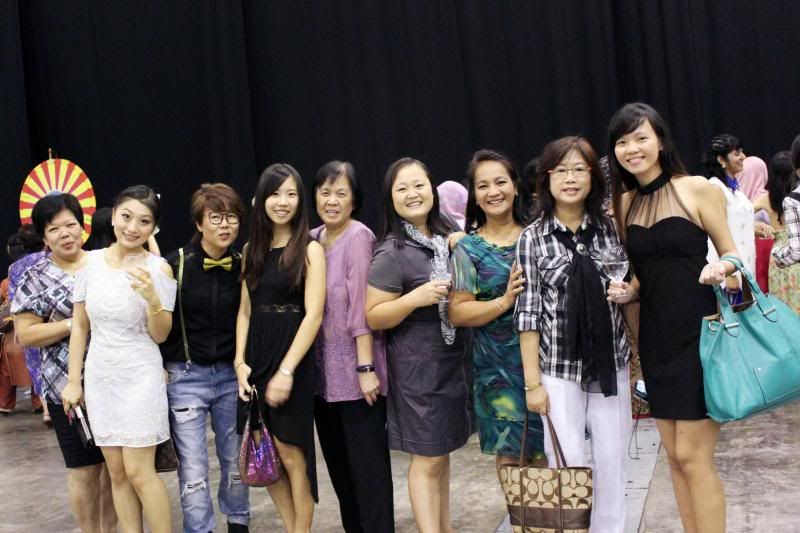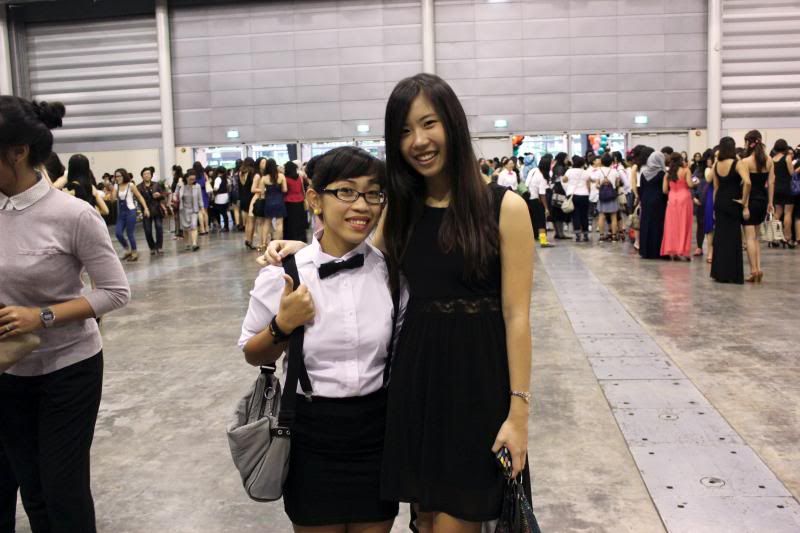 I look so tall here! (Must thank my heels also)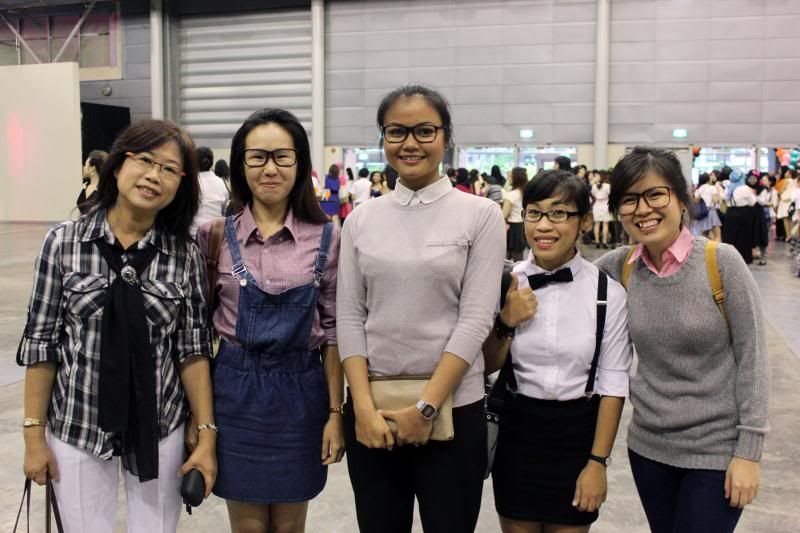 Their "geeks" shot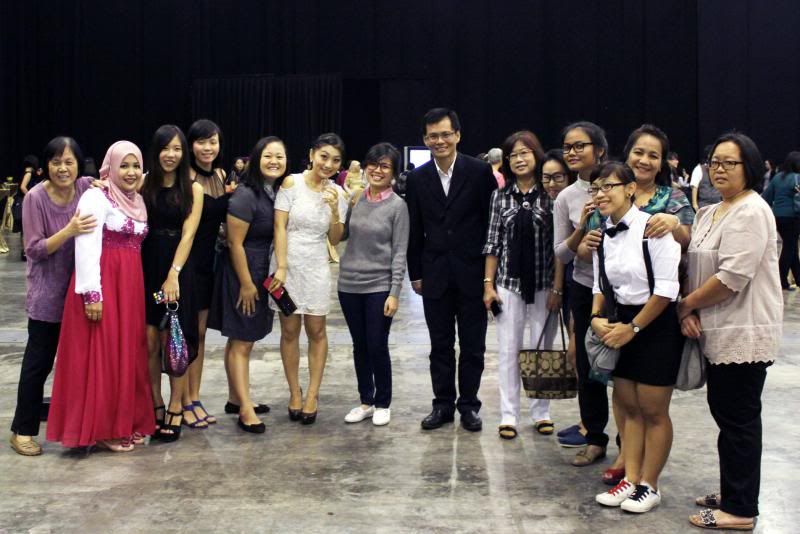 Us with the CEO hahaha I didn't even know who he was when we were taking the picture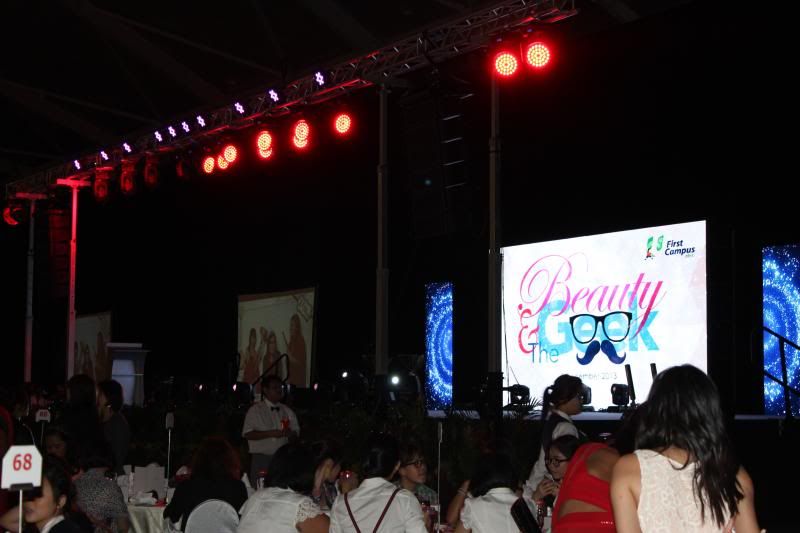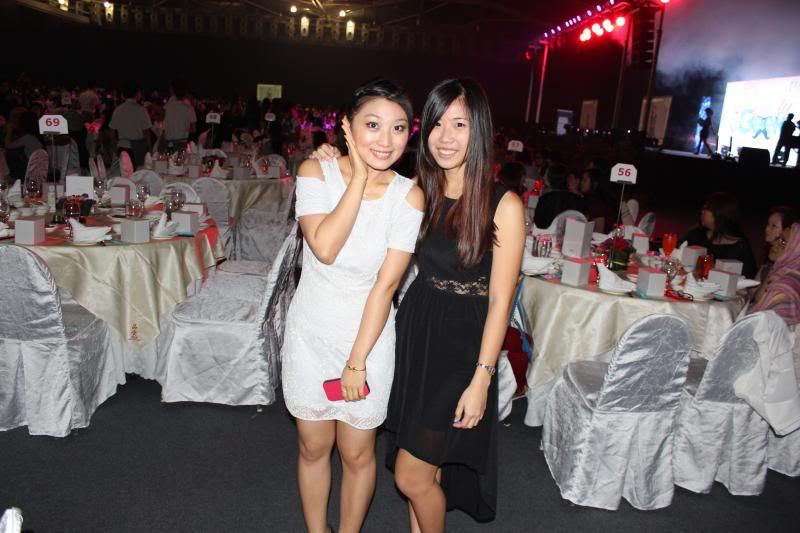 Liu Xing! My bus buddy because we live so near to each other, plus I've been attached to her class for the past month :)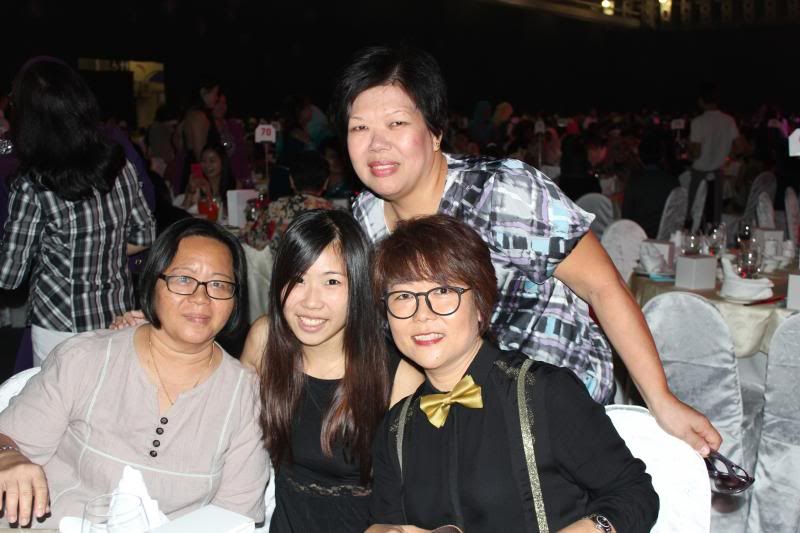 The 3 aunties who are always helping us with washing toys, cleaning, cooking, mopping, bathing children, etc. They basically do all the manual labour so I am super thankful for them ^-^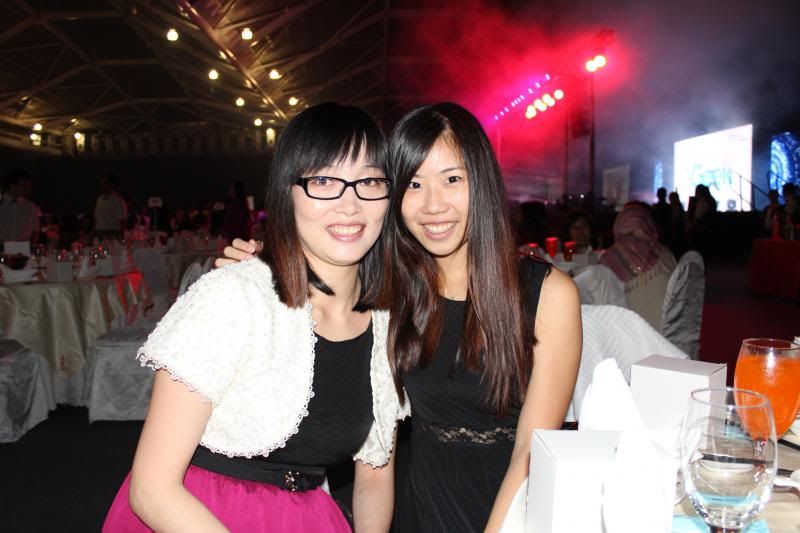 With Su and Abhie (Su is the english teacher of the class I'm attached to so we're pretty close too!)
Not bad la hor, like ballroom dinner like that. Except that its held at expo hahaha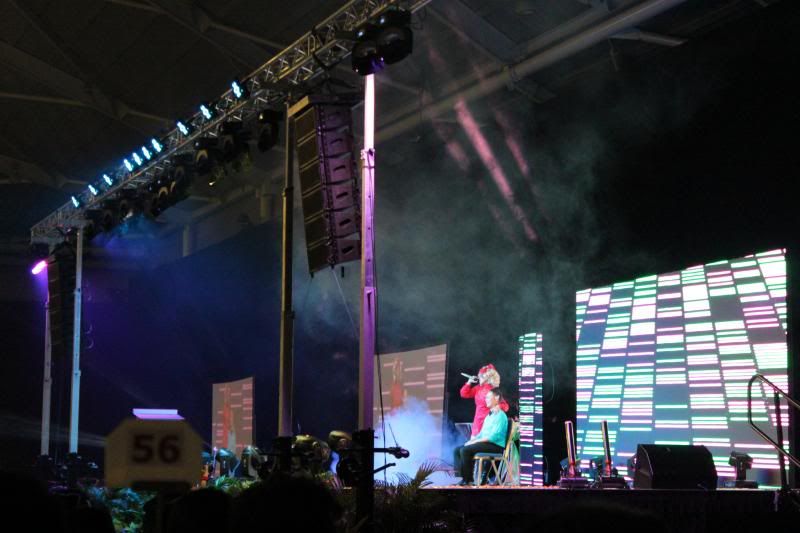 "Lady Gaga" and her horrible singing & dirty dancing
I love my centre because everyone's so united :)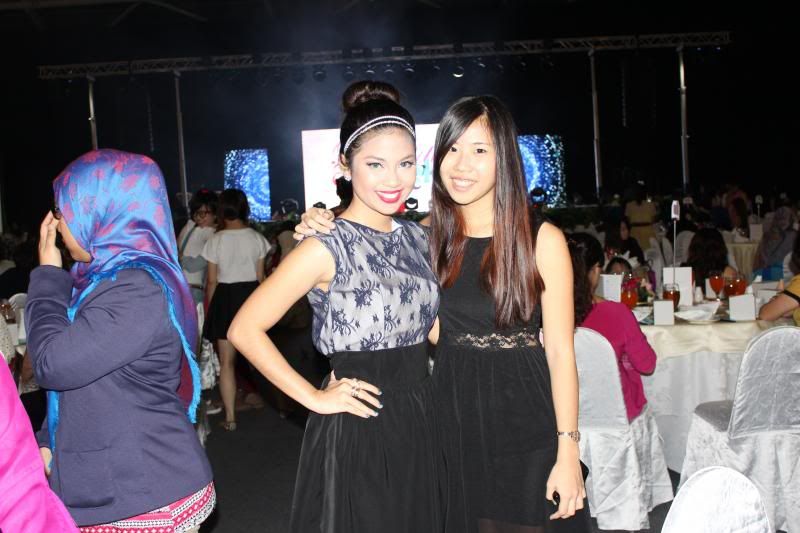 Bumped into Eli!!!! My friend from the company orientation the other time.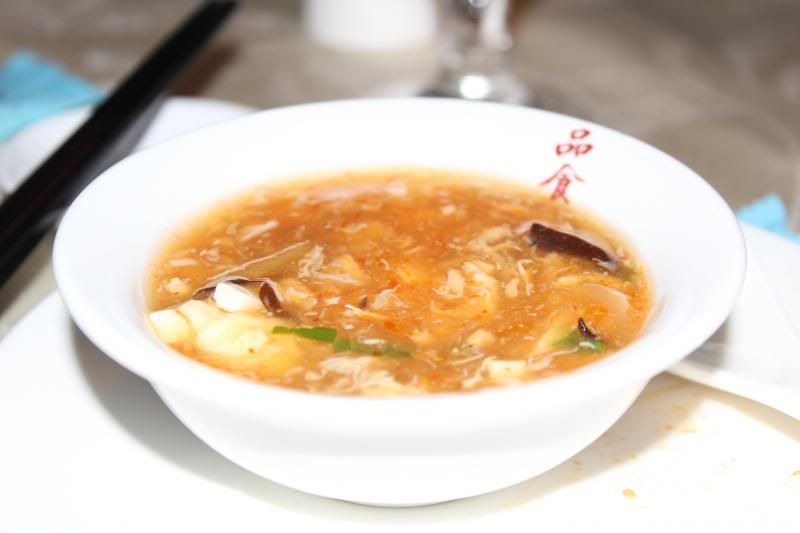 This is the reason why it was held at expo instead of a ballroom. Only expo can fit everyone under NFC cuz' there are over 2000 of us wtf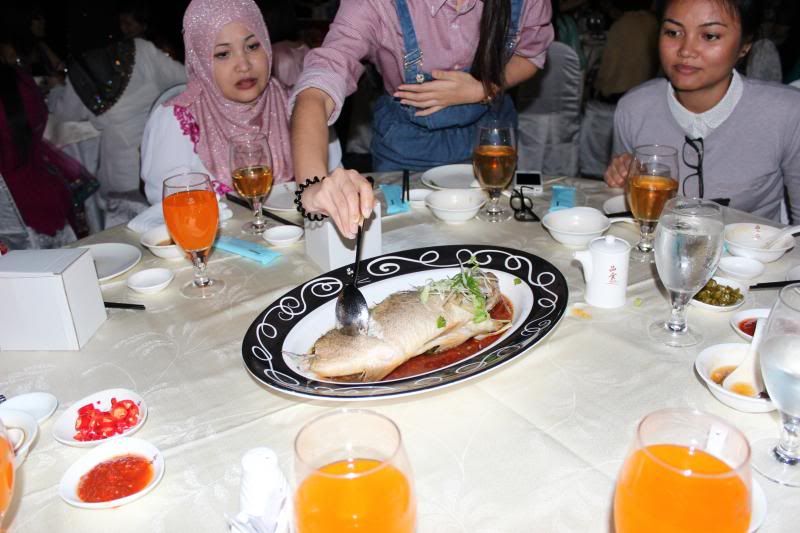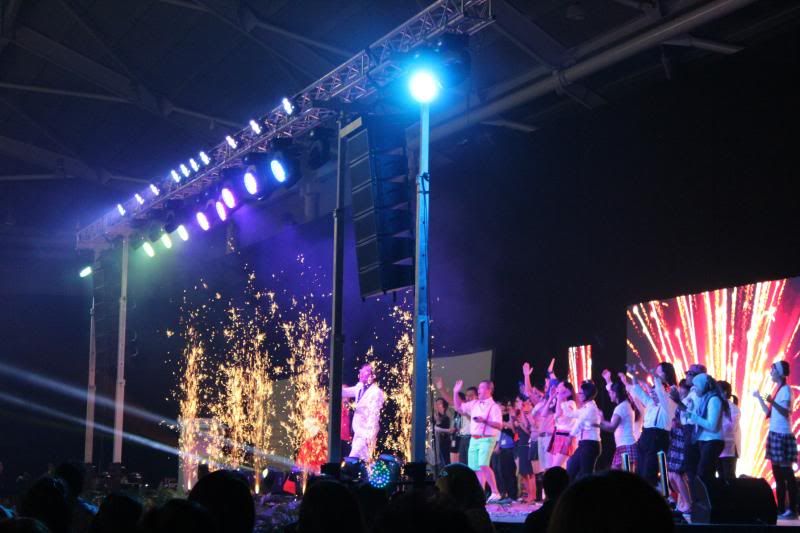 Grand finale
I must say I'm very happy to be posted to this centre because everyone's so nice to me and there is no politics - not that I will know of any since I'm just a trainee teacher haha. Working with them thus far has been great and hopefully it stays this way through out :) D&D was on Saturday night at Expo, which was okay I guess. The usual dinner, lucky draw, performances and stage games. Nothing fantastic but at least I get to spend time with my colleagues in fancy outfits, away from all the little monsters at school!
Am both mentally and physically exhausted, so much so that I feel suffocated. These few weeks have been exceptionally tiring, not sure how I am going to adapt and get used to this. Everyday I have work, some weekdays I head out after work, not to mention my weekends are always fully packed with plans. I don't even have the time to sit down to blog or paint my nails or rest. Eye bags are getting darker by day, pimples are popping out one by one. Even my mom can tell that I look so haggard now.
Things I need to start doing:
Sleep earlier
Drink more water
Eat less
SURVIVE