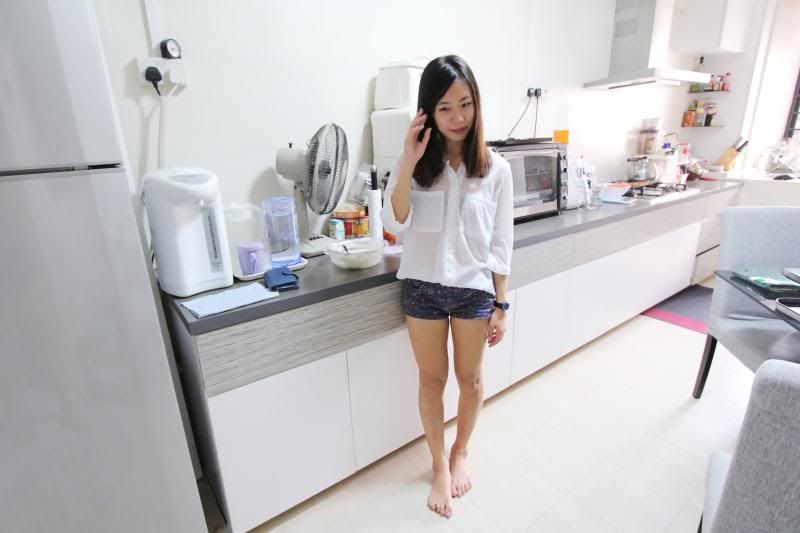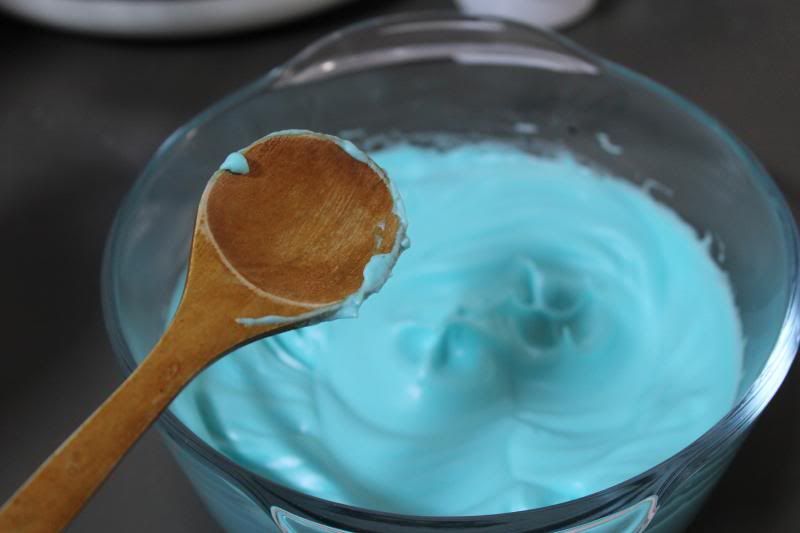 Lovely shade of blue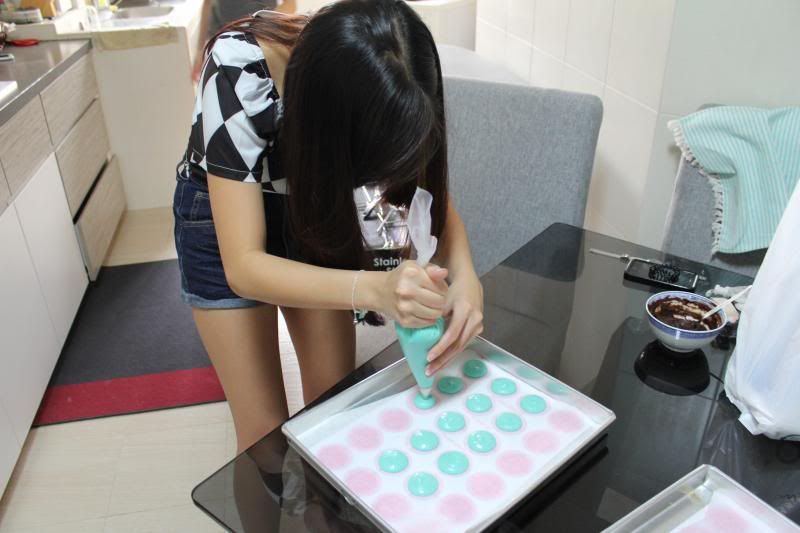 Val let Jess & I do the piping hehe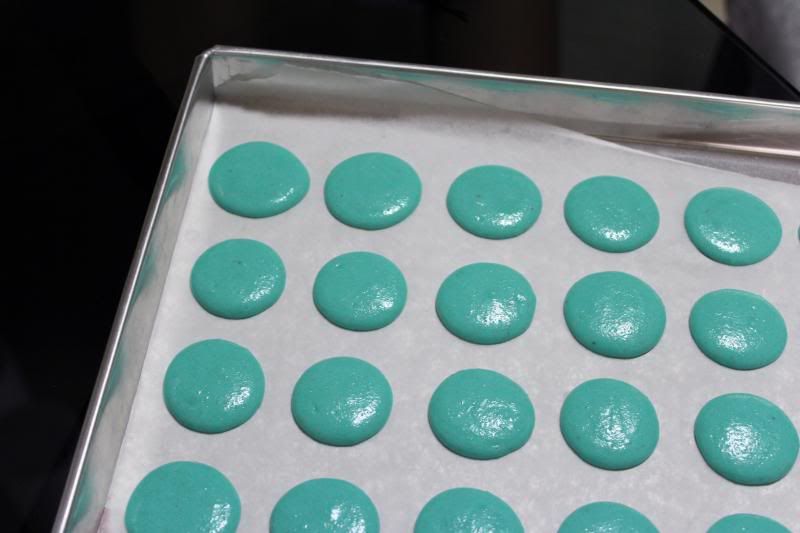 Me sucking at it... BIG TIME. All totally out of proportion hahaha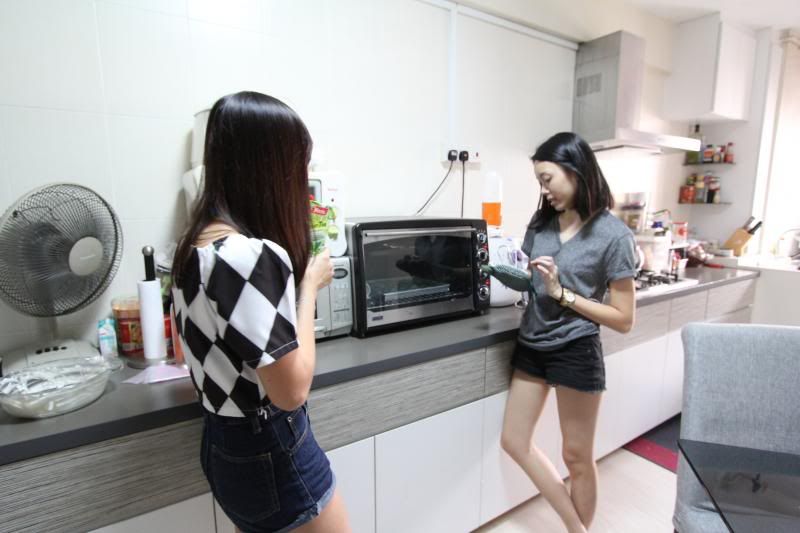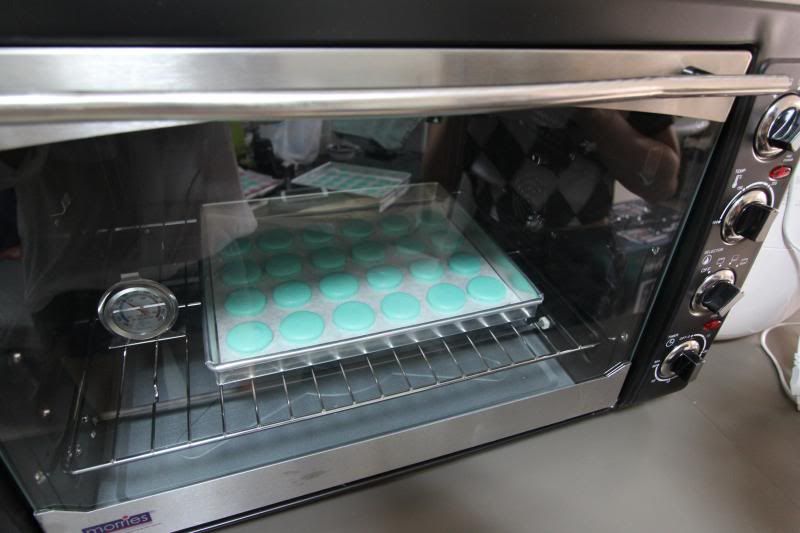 The "teacher" doing her thing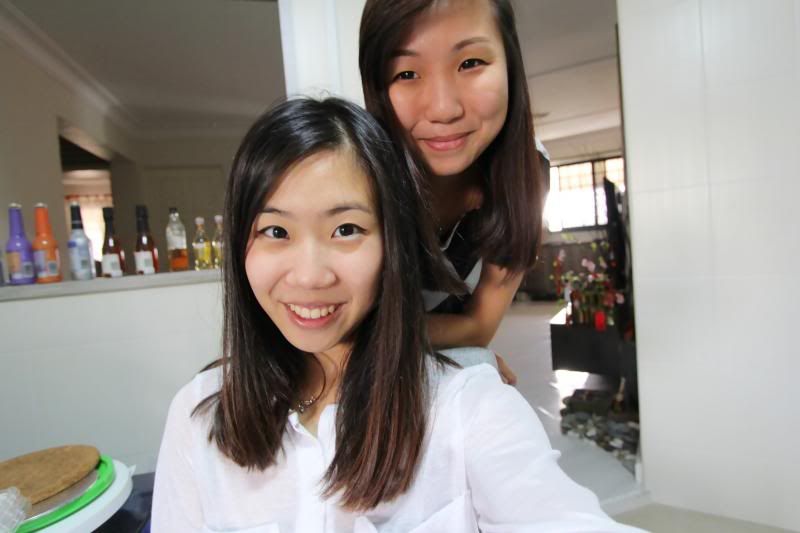 While we camwhore
The colour faded from tiffany blue to mint green after baking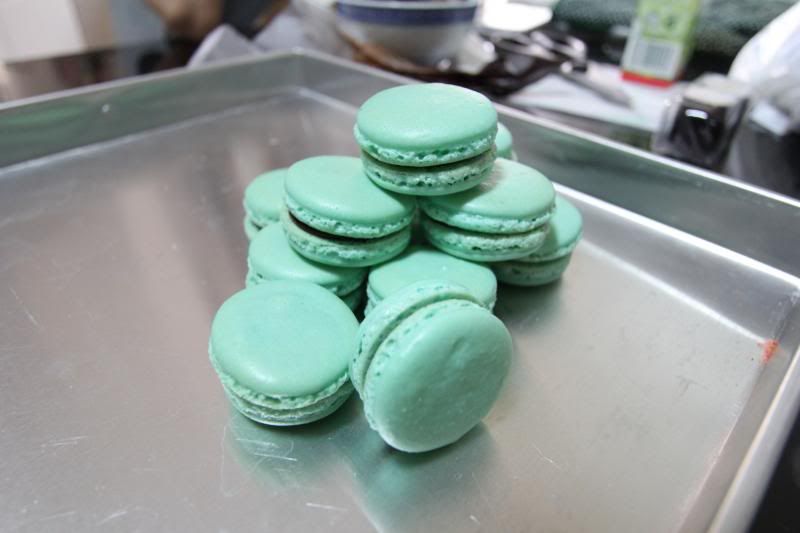 Very pleased with the final product ^-^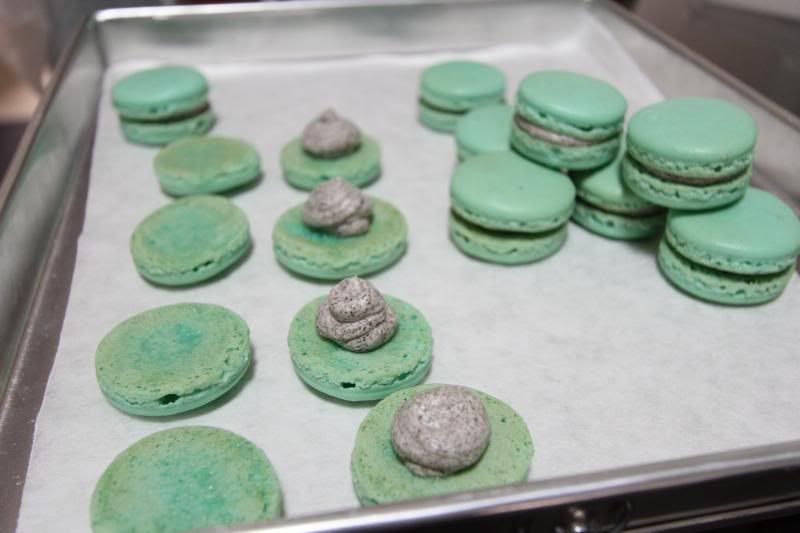 Cookies and cream filling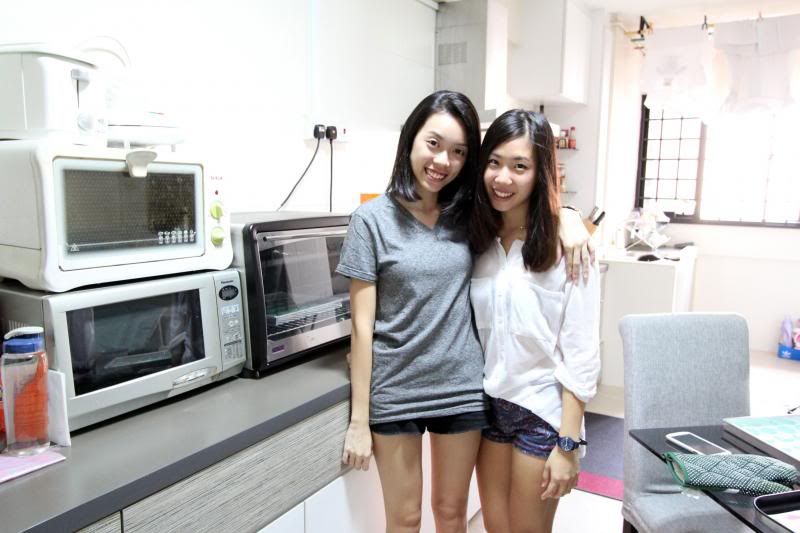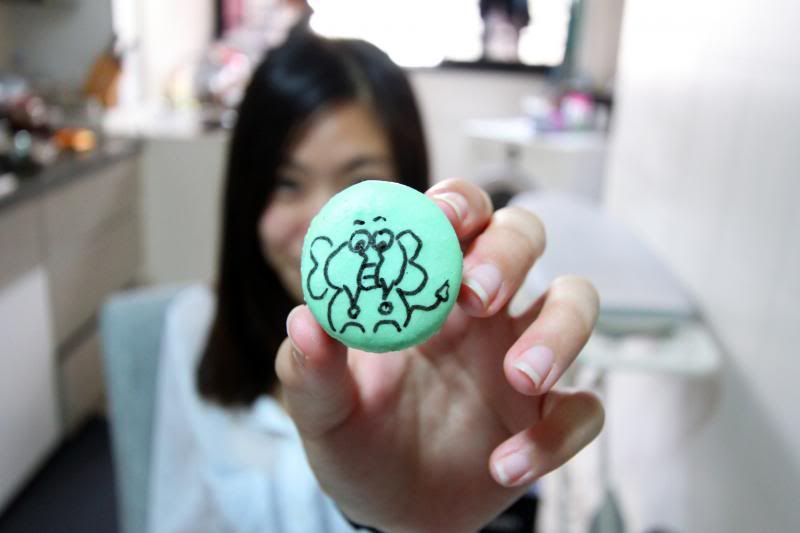 My personal creation with the food marker (yes its edible)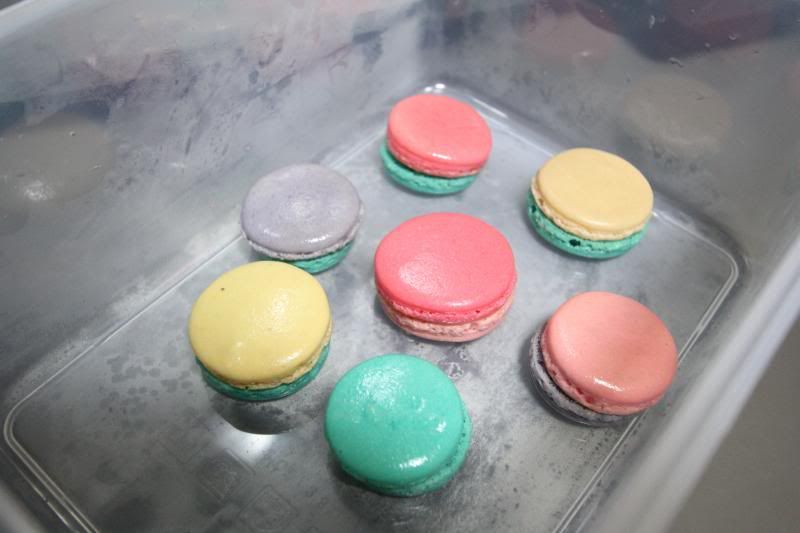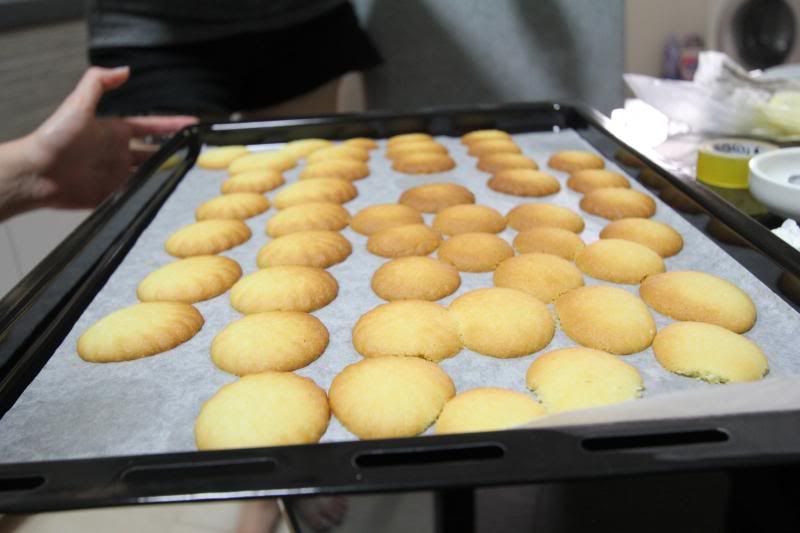 These were really good - melts in the mouth!
Last Sunday Jess & I went over to Val's place for a baking sesh, more like a lesson because the both of us can't exactly bake. I am 10x worse actually because I am a walking disaster in the kitchen. Plus whatever Val taught us that day, I have already completely forgotten. Damn fail.
Anyhoooo, we baked macarons & butter cookies!!! I'm a huge fan of macarons and I always buy it from cafes and all that, which are overpriced as hell. Baking them is time consuming but a much cheaper alternative so I was just super contented with eating…. and eating…. and eating. Hahahaha.
Support Val at her little shop
@madovermac
:)