Continued from the previous post, these are the rest of the pictures we took. I'm really glad it's in Singapore because I've been wanting to visit the one in Korea but haven't got a chance to fly there. Definitely heading there next year! Can't wait any longer.. wanted to re-visit it since a year ago. Considering staying in a hostel during the trip but that'd have to be confirmed again nearing the date.
Back to the Trick Eye Museum. I love it! I am extremely interested in anything that involves my camera and using illusions to bring pictures to life is pure genius. I cannot emphasize enough on how excited I was the entire time I was there. I kept going "omg let's take this one" "omg this one we can pose like this" "come quick this is so coooool" hahahaha non stop~ The only downside to it is the yellowish lighting for most of the exhibits. I had a hard time editing the pictures because of that.
Word of advice, if you're going as a pair, bring a tripod. We saw a couple using a tripod and I instantly regretted not bringing mine. Better still, don't go as a pair. Best to have at least 3 in a group so you guys can take turns to take pictures for one another. Many shots require us to take in pairs cuz solo shots for those just don't turn out well! You can do what we did, ask strangers to take them for us but with strangers you can't retake the shot cuz it wouldn't be nice, so just try to go with more people! For couples, double dates are perfect :)
Too qt... he was adjusting his hair or something
Try turning your screen upside down. That's what he did to get this shot. Haha.
This was kinda creepy..
SAVE MEEEE
Take a closer look. How did we do this? *smirk*
I actually took a video of this. Jh was hilarious, even the random people walking by laughed.
That thing on the left stinks, I would advise you to skip it. I almost fainted from the smell.
One of my favourites! It actually does look realistic.
This boy can win best pose award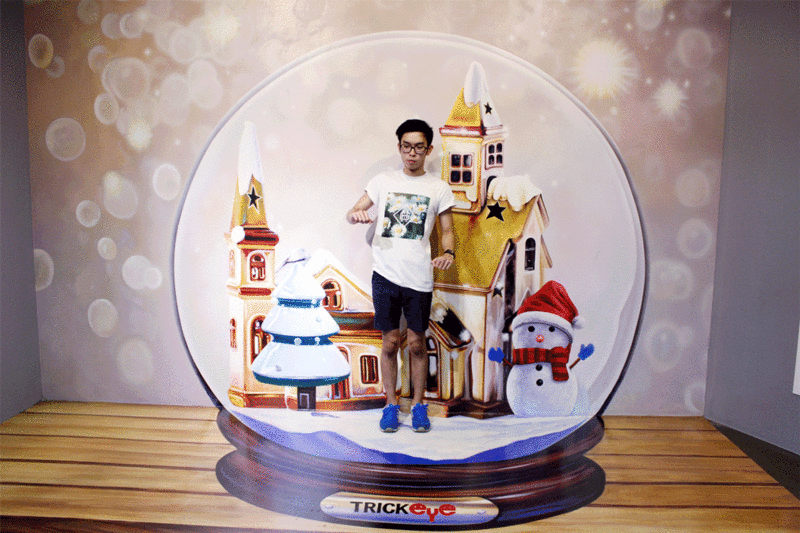 HAHAHA this was his idea. BEST GIF EVER.
I had a whale of a time and I hope you had fun looking at our retarded poses too!
Read Part 1 here
All of my favourite shots are there ;)